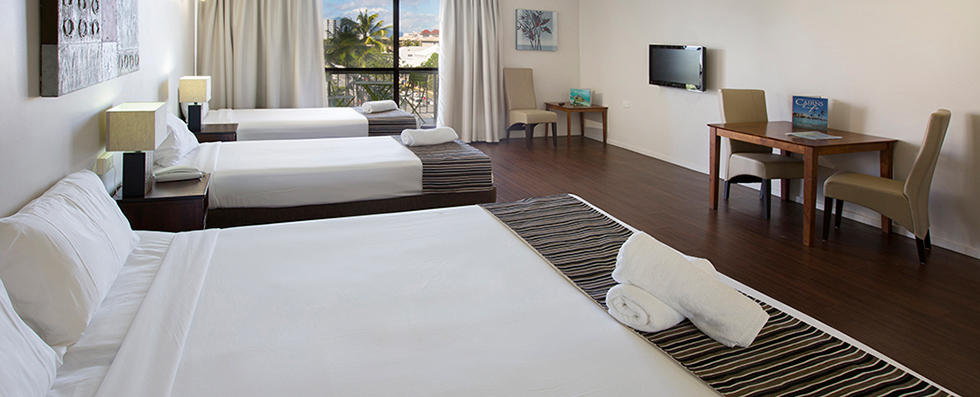 Families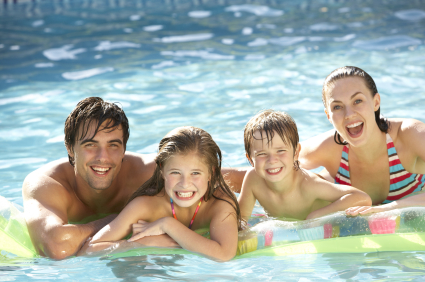 Holidays with children can be an expensive affair – but not at the Cairns Plaza.
Our value-for-money family rooms (for up to four guests) are the perfect way to enjoy a fabulous break while still keeping the budget in check.
Best of all, are the no-cost activities your children will love:

• Our hotel's inground swimming pool – Watch the children happily play without having to venture out of the resort.

• Muddy's Playground – this award-winning children's attraction is directly across the road from the Cairns Plaza Hotel and, best of all, is absolutely free! It features a range of both wet and dry equipment, including the loveable Muddy the Mudskipper. Muddy's Playground is recognised as one of the best play facilities in Australia.

• Just a short walk from the hotel is the Cairns swimming lagoon, a man-made pool covering nearly 5ha of land. This world-famous facility is absolutely free for visitors and offers hours of fun for all the family.

• Children love to fish and the fishing around Cairns is world class. You can throw a line in off Marlin Marina in the city centre or try beach fishing at one of Cairns' great beaches.

• The nearby Cairns Skate Park is one of the best-equipped skate facilities in Australia. Its innovative ramps, bowls and street-style obstacles have featured in magazines, skate videos and websites all around the world.